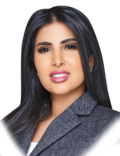 Dr. Bashayer AlMajed, Professor of Law at Kuwait University
Dr Bashayer Al Majed is a Doctor of Law, lecturer, and researcher at Kuwait University, teaching private law. She is experienced in providing legal counsel in all aspects of Civil Law.
Dr Al Majed's research focuses on developing the Kuwaiti legal system. She is also an award-winning public speaker with a strong presence at academic conferences and in politics, constitutional law, law and economics, humanitarian issues, and legal reforms. She has published articles in a range of academic journals and international broadsheets.

Dr Noora AlShamlan, SJD, FHEA, Assistant Professor, University of Bahrain College of Law
Dr Noora AlShamlan is an Assistant Professor of Criminal Law and Criminal Procedure and is the Managing Editor-Journal of Law at the University of Bahrain.
Dr AlShamlan has been an Adjunct Professor at the Royal University for Women since 2021. She was Adjunct Professor at the Royal Police Academy in Bahrain and taught the master's and bachelor's levels from 2012 to 2015. She is still cooperating with the Academy as an external examiner for master's theses.
Dr AlShamlan held the position of Quality Assurance and Academic Accreditation Director at the University of Bahrain College of Law for nearly five years. She was one of the founders of the Human Rights Legal Clinic at the University of Bahrain and taught the civil education branch.
Dr AlShamlan received a Doctorate of Judicial Sciences from Maurer School of Law Indiana University-Bloomington, an LL.M from the University of Pittsburgh, and a Bachelor of Law from the University of Bahrain. In addition, Dr AlShamlan holds a Postgraduate Certificate in Academic Practice from the University of Bahrain and fellowship recognition from the Higher Education Academy (FHEA) in the United Kingdom.
Dr AlShamlan is a member of several associations and is active in the fields of human rights, social issues, and sports in the Kingdom of Bahrain.

Alya Al Zarooni, Executive Vice President of Operations at DIFC Authority
As Executive Vice President of Operations, Alya Al Zarooni oversees several internal functions, including Information Technology, Procurement, Administration, Corporate Development, Government Relations, and Government and Registry Services. Her principal objective is to ensure DIFC Authority's internal operations are well-aligned to support the 2024 Strategy and Objectives delivery.
Before her current role, Ms Al Zarooni held the Senior Vice President – Operations position at the DIFC Authority. Before that, she was Senior Vice President - Government & Registry Services. In this capacity, she drove the strategic direction across Government Services, Registrar of Companies and Registrar of Properties offices. Before this, Ms Al Zarooni worked with the Programme Management Office at DIFC Authority, where she rose from Assistant Manager to Director of the Government Services Office. During her tenure, she partly managed and assisted project managers in handling several complex projects in the Centre.
Ms Al Zarooni earned her BSc in Computer Science and MBA from the American University of Sharjah. She is a PMI-Certified Project Management Professional (PMP), an LRQA-certified ISO 9000:2000 Series Auditor/ Lead, and an LRQA Certified Internal QMS Auditor. Ms Al Zarooni has also completed the Young Leaders Program from the Mohammed bin Rashid Centre for Leadership Development.

Dr Najet Brahmi, Professor of Business Law, Lawyer Specialising in Business Law and International Arbitration
Dr Najet Brahmi is an Associate Professor of Law at the Faculty of Law and Political Science at the University of Tunis. In addition, she has been a guest lecturer in arbitration law and comparative ADR at the University of Aix-Marseille (2017 and 2018), the University of Franche-Comté (2019) and the University of Toulon (2022).
Dr Brahmi is also the author of several national and international studies published in several legal journals, including the Tunisian Law Review (CPU), Tunisian Legal News (Faculty of Law and Political Science of Tunis), International Review of Business Law (London), The Mena Business Law (Paris), The Canadian Review of Mediation and Arbitration (Montreal), The Review of International Law and Comparative Law (Brussels, Editions Bruylant) and the Lebanese Review of the Law of Arbitration (Beirut).
Dr Brahmi is the current Chair of the Arab League Educational, Cultural and Scientific Organization (ALECSO), a specialised institution working under the League of Arab States ALECSO for international commercial arbitration. In addition, she is the Editor-in-Chief of the Legal Studies and Research Review of the ALECSO Commission for International Commercial Arbitration.
Dr Brahmi is also a lawyer at the Court of Cassation, an arbitrator approved by the Cairo Center for International Commercial Arbitration and the International Chamber of Arbitration of Paris.

Dr Maria Casoria, PhD, FHEA, ACIArb
Dr Maria Casoria serves as the Executive Director for Overseas Operations and a Visiting Professor of Law at West Virginia University (WVU) in the United States. Before joining WVU, she acquired academic, administrative, and legal practice experience in Italy, Bahrain, and the United Arab Emirates. She also advises companies on setting up business operations in Bahrain.
Dr Casoria holds a Bachelor of Law and International Organizations, a Master of Laws, and a PhD in Markets Law from the University of Siena, Italy. In addition, she is an Italian-licensed Attorney and Mediator in Civil and Commercial Disputes, an Associate at the Chartered Institute of Arbitrators and a Fellow of the Higher Education Academy in the UK.
Her scholarship includes publications on a variety of topics in the fields of commercial law, competition law in digital markets, and Alternative Dispute Resolution; she has been a Global Stiefel Fellow in Antitrust and IP Rights at the New York Law School – Institute for Information Law & Policy and has actively contributed to research projects awarded the European Union Jean Monnet Grant with the University of Siena and other European universities and organisations.
Dr David Chekroun, Professor of International Business Law, ESCP Business School
Dr David Chekroun is a Professor of International Business Law at ESCP Business School, Paris, France. David received his Doctor of Law from Sorbonne Law School and a Master in European Business from ESCP Business School (UK & France). He is an Adjunct Professor of Law at Paris Sorbonne Abu Dhabi and a Former Visiting Professor of Law at NYU Abu Dhabi. In addition, he has taught at several other institutions across the Middle East, Europe and the United States.
His research interests are International Business Law, Law & Business, FDI screening, and Corporate governance. He has published several articles on international Business Transactions and is one of the editors-in-chief of the International Business Law Journal.
David was admitted to the Paris Bar and worked in the Litigation and Arbitration department of Herbert Smith LLP. In addition, he was Scholar-in-Residence to the International Arbitration Group at Wilmer Cutler Pickering Hale and Dorr LLP in the London office. He has also advised law firms and companies in international business transactions and corporate governance.
Arnaud Depierrefeu, Partner, LPA-CGR avocats
Arnaud Depierrefeu is a Partner in the Dubai office and Head of the Middle East Desk in Paris at LPA-CGR Avocats.
Arnaud Depierrefeu's practice specialises in the Middle East, focusing on the United Arab Emirates, Saudi Arabia and Qatar, where he was based and practised for ten years.
With more than 20 years of private practice, Arnaud specialises in corporate structuring (establishing, transforming and liquidating legal entities, negotiating joint-venture agreements) and project development in emerging markets, particularly in the energy, infrastructure, construction, and defence sectors.
He also heads the Middle East Desk in Paris set up to support the firm's French clients in developing their activities in the Middle East and Middle Eastern clients in their projects in France.
Before joining LPA-CGR avocats, Arnaud was a Partner of Simmons & Simmons based in Doha and an Energy & Infrastructure Projects team member. Previously, he worked at Gide (in France and China) and then at UGGC law firm (in China and Qatar).
Dr Hany Dowidar, Legal Advisor at UAE Federal Ministry of Industry and Advanced Technology
Dr Hany Dowidar is the author of 26 research papers and 22 textbooks and handbooks in Arabic, English and French concerning the laws of Egypt, Lebanon, and Oman. He is most notably the author of an upcoming book on UAE Commercial Law.
Dr Dowidar was Dean of the College of Law at Sultan Qaboos University (Oman) from 2009 to 2012 and Dean of the College of Law at the University of Modern Sciences (UAE) from 2015 to 2016. He was also a Legal Expert within Baker & McKenzie-Habib Al-Mollah Law Firm for issuing a new Federal Maritime Law of the UAE.
Anne-Charlotte Gros, Managing Director, Foundation for Continental Law
Anne-Charlotte Gros is the Managing Director of the Foundation for Continental Law. She is also vice president of the ADIJ (Association for the Development of Legal Computing) and an active member of the NGO Respect Zone. Between 2014 and 2017, she was a member of the office of the Secretary of State for Digital and Innovation at the French Ministry of Economy and Finance. She mainly worked on the Law for the Digital Republic and the General Data Protection Regulation (GDPR).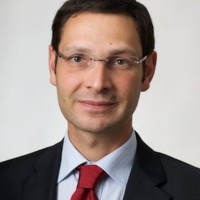 Dr. Luc Grynbaum, Head of the Department of Law, Economics and Management at Sorbonne University, Abu Dhabi
LUC GRYNBAUM is an Associate Professor of Law Faculties at the University of Paris. He specialises in digital business law (including telemedicine), insurance and liability. He is also a member of the Law and Health Institute, University of Paris.
Yosr Hamza, Head of Legal, Gartner
Yosr Hamza is a bilingual multi-award-winning tech legal director with private practice and in-house background.
Yosr has more than a decade of legal experience. She is well-respected among her peers and professional community. During her career, she has held various positions allowing her to gain significant experience in executive negotiations, legal risk management, corporate governance and compliance, crisis management and acting as a trusted business advisor to the C-Suite and top management. In addition, she moved in-house and played a crucial part in establishing and managing the legal, data protection, ethical, and compliance & ombuds team supporting the Middle East region in Gartner.
Yosr is a known champion of women's empowerment and creating opportunities for women to thrive throughout their career journey through mentorship, sponsorship and authentic storytelling.
Cassandra Heilbronn, CEO, Private Family Office, Saudi Arabia
Cassandra Heilbronn is the CEO of a Family Office of a Saudi Royal Family, overseeing strategy, investments and general operations internationally. Before this, she practised as a lawyer in Australia and Saudi Arabia, predominantly in sports and corporate risk.
Cassandra was the President of the Women Lawyers Association of Queensland from 2016 to 2018 and has held several Board positions, in addition to various appointments, including the Judicial Appointment Advisory Panel by the Attorney-General of Queensland.
In 2022, Cassandra was named an Honourary Member of the Women Lawyers Association of Queensland, the youngest to be awarded such membership in the association's history. In addition, Cassandra was listed by Queensland Business Monthly as a "Top 20 under 40" in 2017 and regularly featured on the Who's Who List of Australian Women.
Ngozi Ikeyina, Director of Editorial Operations & Integration, CEMEA at LexisNexis
Ngozi Ikeyina holds a master's degree in intellectual property law from University College, London and an LL.B Honours in Law from Sheffield University. In addition, she has over 22 years of experience working on legal content.
Ngozi started her career in LexisNexis UK as an editor in the legislation team. She has held various roles across the organisation, including a global role as Director of Editorial Operations with Reed Elsevier Philippines in 2018. She is currently the Director of Editorial Operations for the CEMEA region and has been in this role since 2021.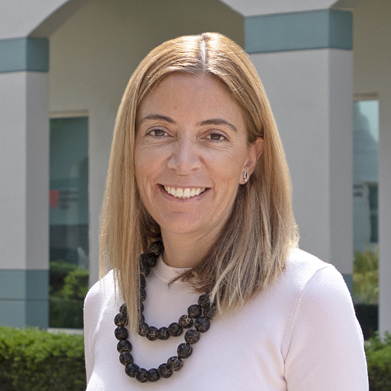 Dr Tenia Kyriazi, Deputy Director of Academic Operations at Middlesex University Dubai
Dr Tenia Kyriazi is the Deputy Director of Academic Operations at Middlesex University Dubai. She holds a PhD in International Law, an LL.M. in International Law with International Relations, an LL.B, and a Postgraduate Certificate in Higher Education. She is also a Principal Fellow of the Higher Education Academy (UK). Dr Kyriazi is a member of the Athens Bar Association (Greece) and the Emirates Maritime Arbitration Centre.
Dr Kyriazi's research interests include international human rights law, international organisations, international judicial organs, and legal education. Her work has been published in many peer-reviewed journals.
Iain Rainey, Managing Director & Head of In-House, Jameson Legal
Iain Rainey has been recruiting lawyers internationally and for roles in the Middle East for over 20 years. He specialises in the recruitment of lawyers into in-house legal teams. He is the Managing Director of Jameson Legal, an international search & selection company that has won awards for its work in the Middle East.
Lara Salem, Director of Legal Knowledge, SADER Legal Publishing LLC
Lara Salem manages the Legal Knowledge Department at SADER Legal Publishing LLC. She is the Editor-In-Chief of various legal series connected with the Gulf and Levant region, including the SADER Annotated Code Series (Copyright, Trademark, Commercial Companies, Labour), SADER Court's Series (Arbitration and IP), and the Official Gazette Index Monitor. Lara is also the lead person for international publishing houses and government institutions requiring legal content in the English language.
Lara holds a Bachelor of Law and a Bachelor of Civil Law from the University of Ottawa (Canada).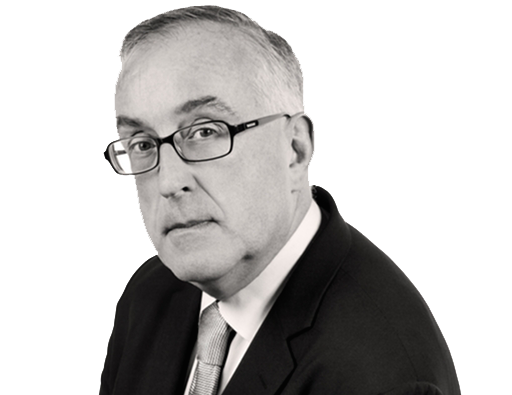 Eric Schell, Cabinet Schell / ADVOCAXIO / The Global Diwan
Eric Schell, a specialist in public affairs and institutional relations, possesses a thorough knowledge of public authorities in France and the European Union at the level of local authorities, the prefectural administration, ministerial cabinets, the administration of ministries, and French and European parliamentarians.
Eric also knows the decision-making mechanisms in professional associations, organisations, federations, political parties, and the foremost opinion leaders. He participated in the first impetus of decentralisation from 1983 in professional functions in local authorities in Saint Etienne, then in Orléans, Caen, and Tours. He served as cabinet director to a president of the general council, vice-president of the Senate, two senator-mayors of large cities, and adviser to a regional president.
Responsible for economic development and international promotion for public authorities, he has been in regular contact with private companies and is therefore familiar with the issues of competition and competitiveness.
Speaking English and German, Eric Schell has an international outlook, materialised by numerous business and tourism promotion missions in the United States, Japan, China, and many European countries.
He holds a CPA diploma (MBA from the HEC group issued by the CCI of Paris).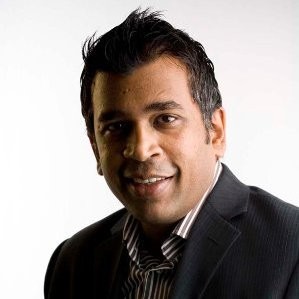 Sudesh Shankar, Publisher at Niche Publishers and Director of Hospitality at BDC Holdings
Sudesh Shankar is an experienced publisher with demonstrated success in the publishing industry. Over the past seven years, he has forayed into the ever-challenging Food & Beverage and Hospitality industry in India, UAE, and Indonesia. Sudesh is skilled in Negotiation, Business Planning, Sales, Sales Management, and Corporate Communications.
Elisabeth Sioufi, Commercial Lawyer and Human Rights Campaigner
Elisabeth Sioufi is a lawyer and member of the Beirut Bar Association since 1980, with expertise in Corporate Law, Human Rights Law, and International Criminal Law. She lectures on freedom of religion and human rights at the Faculty of Religious Sciences at Saint Joseph University in Beirut.
Elisabeth is currently the Director of the Institute for Human Rights of the Beirut Bar Association and the President of the Women's Committee at the International Association of Lawyers (Union Internationale des Avocats, UIA), where she was previously the President of the Human Rights Commission for five years. She is a consultant on human rights, international humanitarian law, and international criminal law. She has led many seminars and workshops in Lebanon and Europe. She has written articles on human rights issues such as human trafficking, violence against women, and children at risk, implementation of international conventions, human rights in places of detention, and prevention of torture.
From 2017 to 2018, Elisabeth was an advisor to Lebanon's Ministry of Human Rights Affairs. In 2018, she received the Gold Medal from the Beirut Bar Association for her achievements towards the Bar, and in 2014, she was awarded by the US Department of State for combating trafficking in persons.
Aarij S. Wasti, Legal Director, FIFA World Cup Qatar 2022 LLC
Aarij S. Wasti is a Canadian lawyer with more than 17 years' of experience and is qualified in Alberta (Canada), England & Wales, and Pakistan. He holds a Bachelor of Commerce from McGill University (Canada) and a JD from Dalhousie Law School (Canada). He has also completed several executive education programmes from Cornell University, UPenn, the University of Toronto, Cambridge and Princeton.
After spending more than a decade in private practice, Aarij has spent much of the last decade working on the FIFA World Cup Qatar 2022, first on the historic winning bid, through the decade-long planning cycle, and then on the delivery phase.
After working on the World Cup project in various capacities, including as external counsel and as part of the in-house legal team at the Supreme Committee for Delivery & Legacy, Aarij worked on FIFA's joint venture with Qatar. As the Legal Director, Aarij ensured World Cup operations were legally compliant. He was also the Company Secretary to the Board of Directors of the FIFA ticketing entity in Qatar.
Dr Tala Zein, Associate Professor of Law, Beirut Arab University
Dr Tala Zein holds a PhD in Business Law from Aix Marseille University and is a lawyer with the Beirut Bar Association. She has been an Associate Professor at Beirut Arab University and a lecturer since 2014. She assumed the position of Secretary General of the Lebanese National Commission for UNESCO and Head of the ALF Lebanese Network for four years. She is a Member of the Chartered Institute of Arbitrators (CIArb) and a member of the Board of Directors of the BAU Human Rights Center.
Dr Zein is the author of numerous publications, books and articles written in Arabic, French and English.